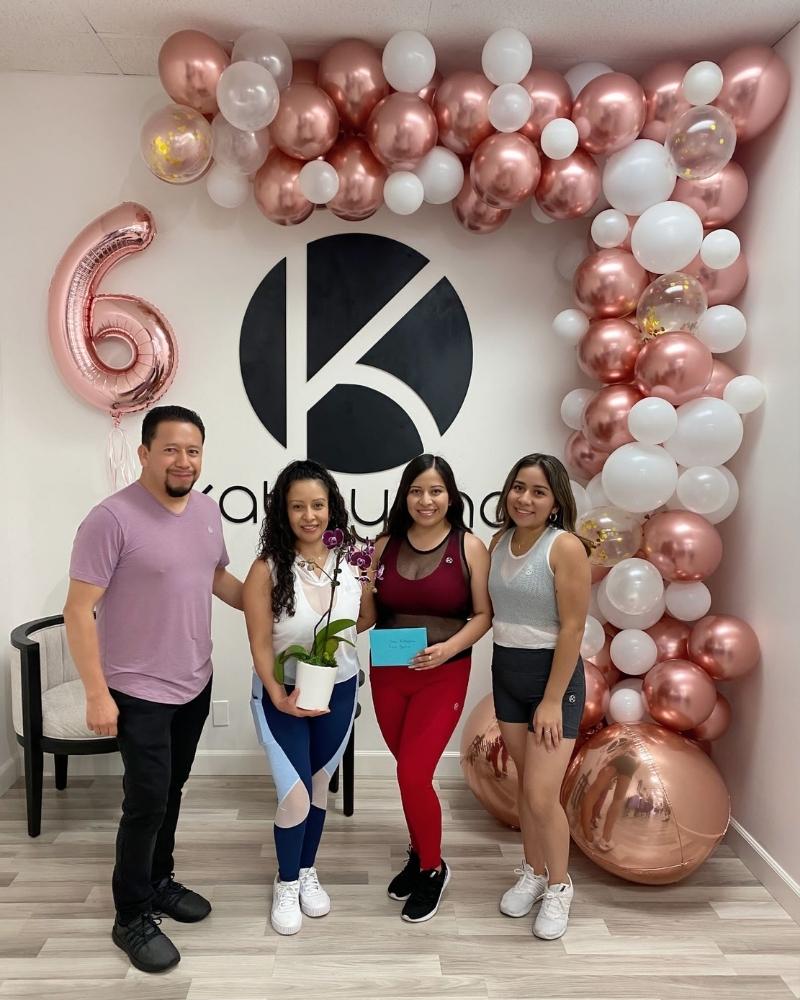 Kathyana
How We Started
Kathyana was founded by Miguel and Estela who began at flea markets over 20 years ago selling the close-outs of various sportswear brands. In 2008 when their suppliers moved to other countries, they were left with a high demand but no supply so by 2010, they manufactured their first collection and commited to provide their clients with a premium quality product of their own. Using their experience as seamstresses and without prior knowledge about designing or patterning, they manufactured their first collection by themselves and agreed to name their brand after their two daughters, Kathy and Ana.
The positive feedback they received from their customers motivated them to gather a small team and start producing larger quantities to sell at various flea markets throughout the week as well as cater to local gyms and boutiques.
In 2015, the Santos family decided it was time to have a more permanent location and opened up their first storefront in Commerce, CA. The shop has served as both the company's headquarters and center of distribution to get the products to all of Kathyana's clients. Since then, the family has been dedicated to empowering women in their daily active lifestyles by providing high-quality fitness apparel that is both functional and fashionable.
The Santos family pictured on the left. From left to right: Miguel, Estela, Ana, Katherine
Come Shop with Us!
Come Shop with Us!
LOCATION
3328 Garfield Ave. Commerce, CA 90040

CONTACT US
Phone: +1 (888) 987-0303
Email: kathyanasportswear@gmail.com

OUR HOURS
Monday – Friday: 9am-5pm
Saturday: 9am – 3pm
Sunday: Closed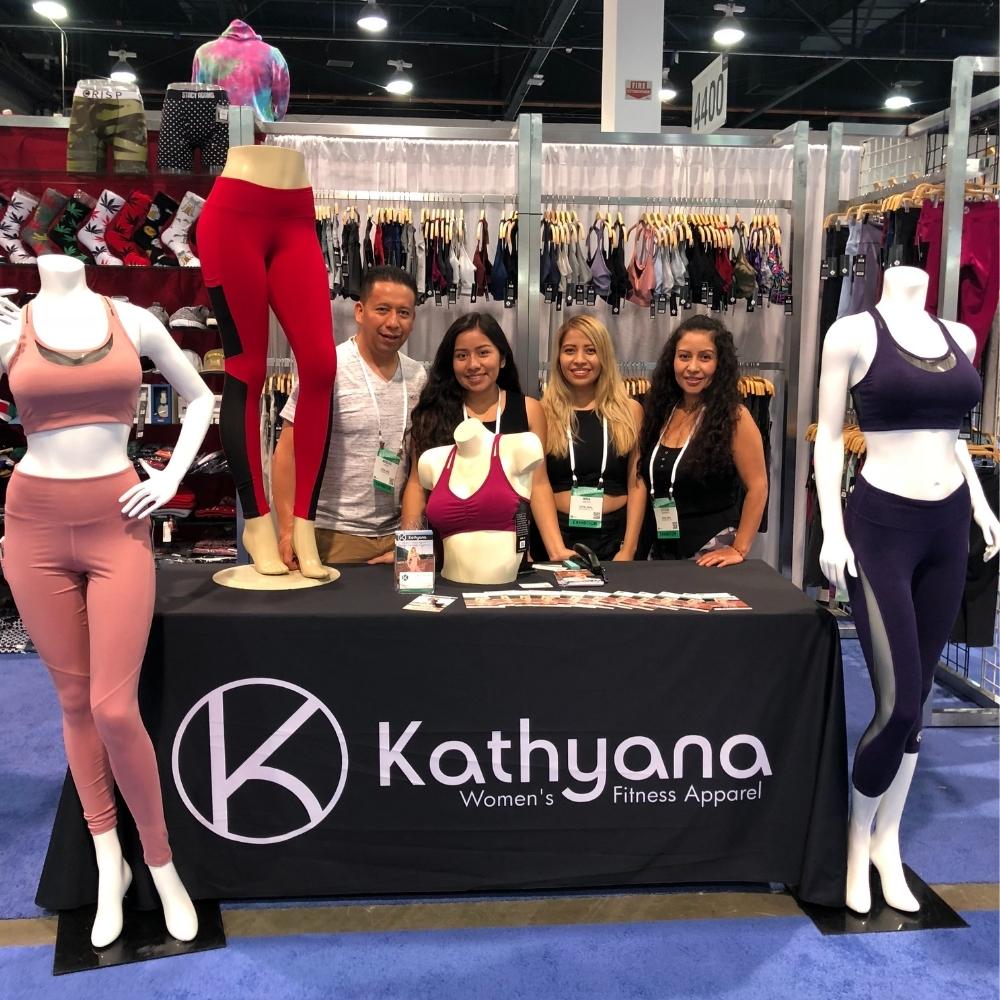 ASD Trade Show
Location: Las Vegas Convention Center

Known as the most comprehensive trade show for consumer merchandise in the country, ASD is where retailers come together to find innovative products for their customers.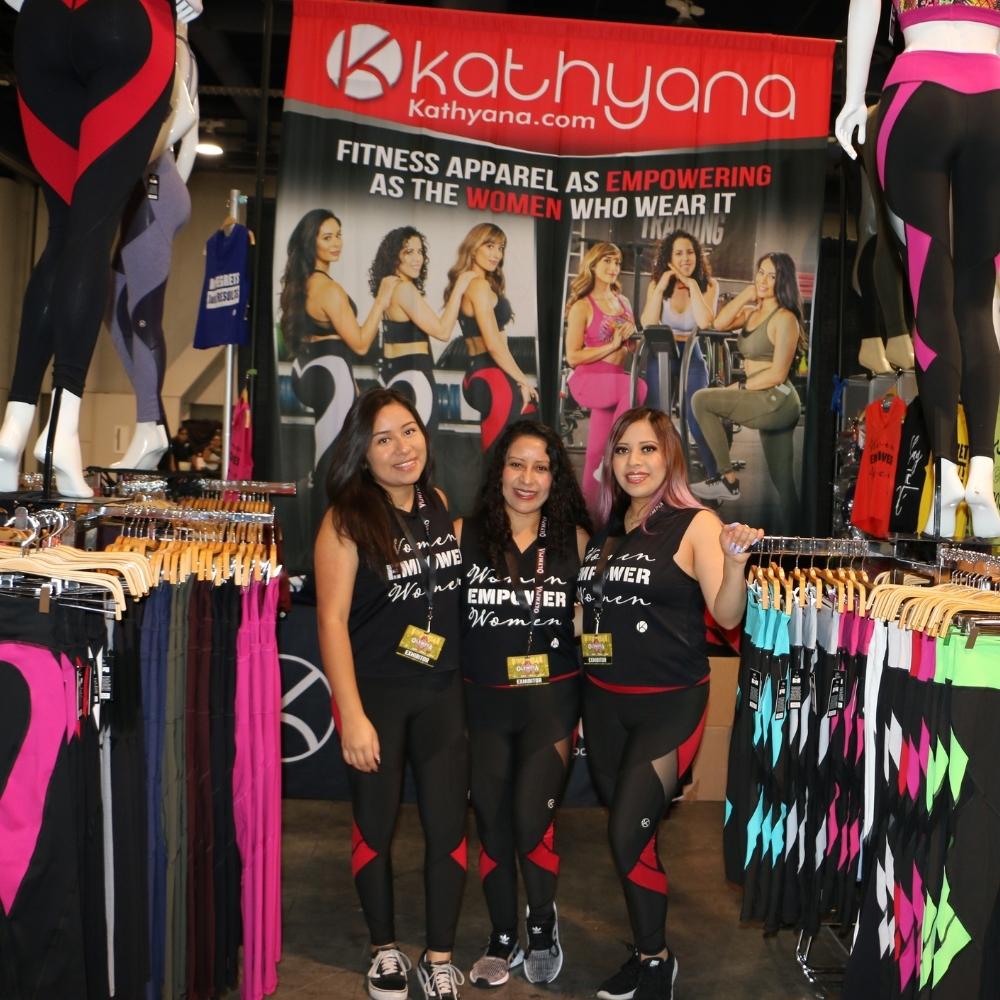 Mr. Olympia
Location: Las Vegas Convention Center
With more than 65,000 attendees, Mr. Olympia is known internationally for hosting one of the biggest bodybuilding competitions in the world. Alongside the competition is an expo showcasing the biggest companies in the fitness industry that bring the newest products in supplements, activewear and accessories.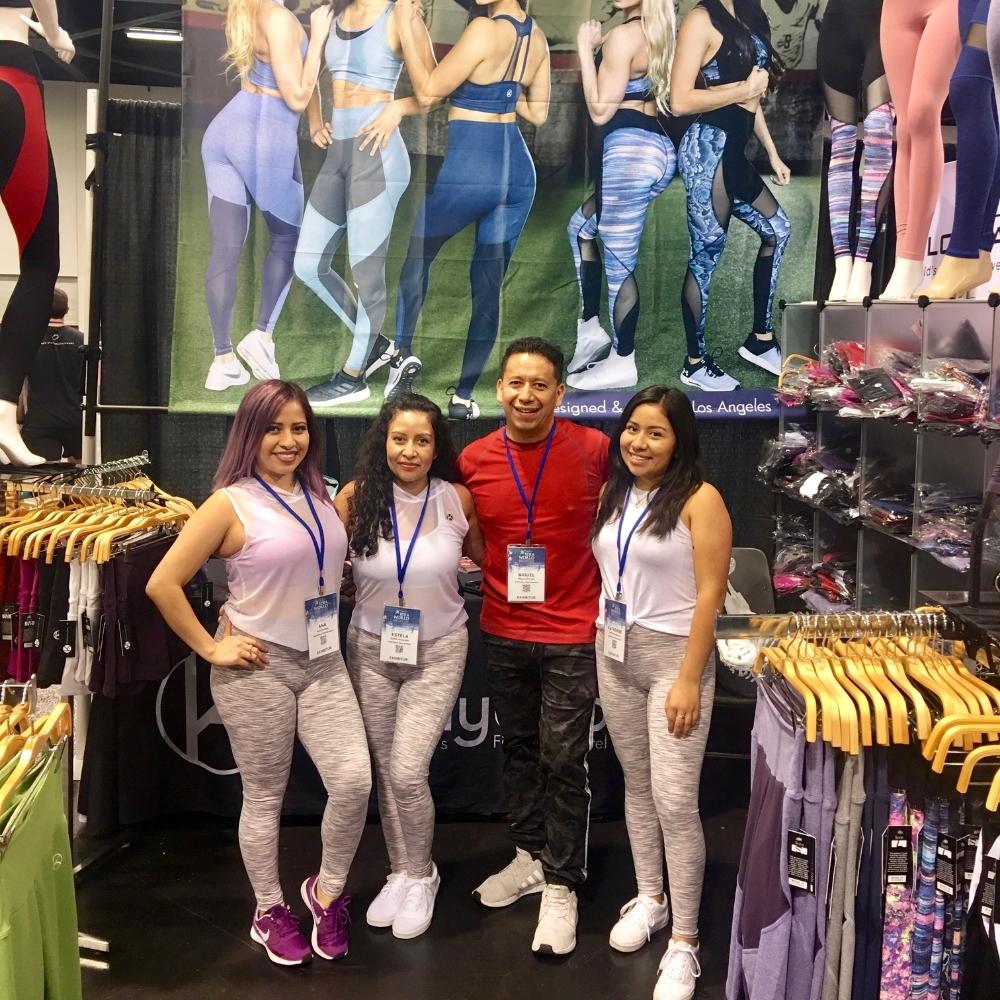 IDEA World Convention
Location: Anaheim Convention Center
IDEA is a four day, immersive event that provides fitness professionals with the necessary tools to be ahead of the game. Personal development, business and workout classes are offered to attendees alongside an expo that showcases the next best thing in equipment, apparel, and nutrition.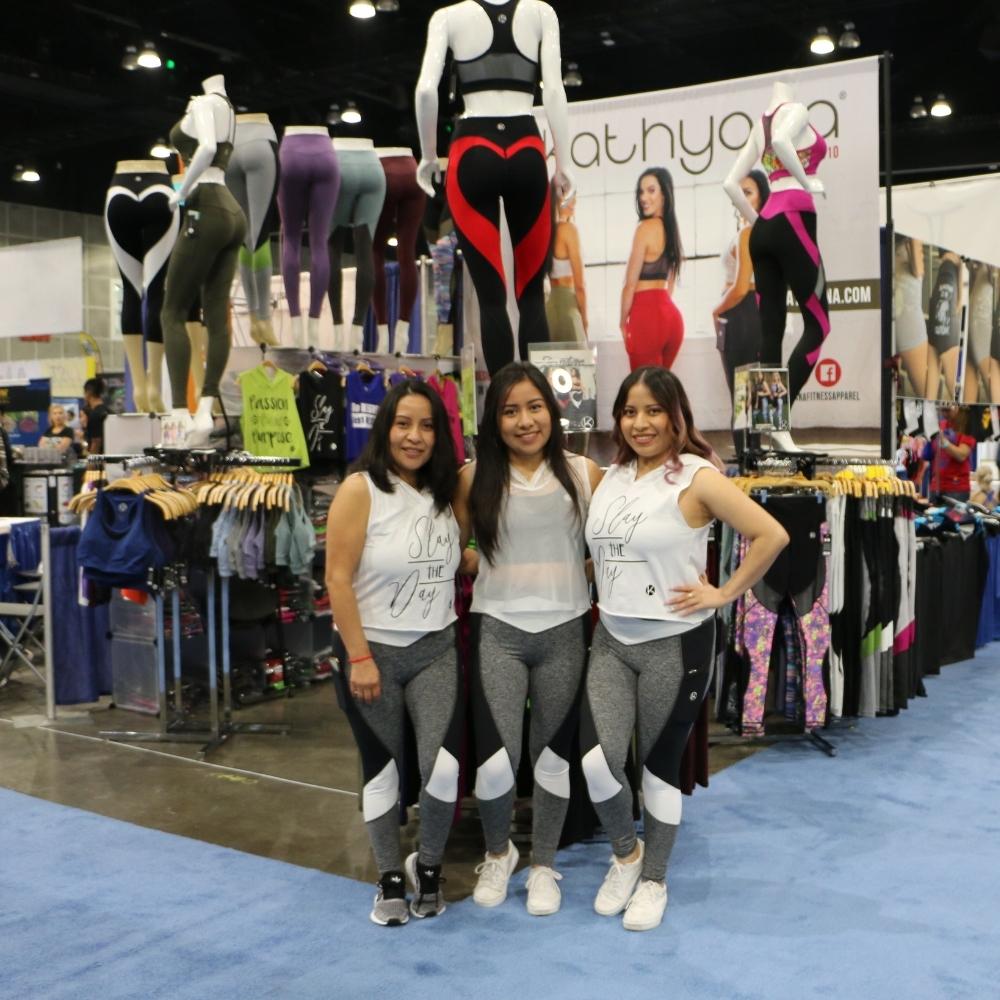 LA Fit Expo
Location: Los Angeles Convention Center
The LA Fit Expo is the biggest stop of The Fit Expo tour where thousands of fitness enthusiasts come together to meet their favorite athletes, shop from their favorite brands and participate in a variety of group competitions. 
Shop Small Soiree
Location: Santa Anita Racetrack
Shop Small Soiree is a local pop-up that brings together over 100 small businesses to showcase their products and help them grow. 
Shop from
Official Kathyana Retailers
Happy & Fit
1514 S. Vermont Ave. #1-B
Los Angeles, CA 90006
Zumba FUNatic
1043 E. Amar Rd.
West Covina, CA 91792
Zuly Fitness
7433 Cerritos Ave.
Stanton, CA 90680
Zumba Total by Teo
7137 Katella Ave.
Stanton, CA 90680
Iris Zumba
1120 N. Tustin St. Unit 102
Orange, CA 92867
Angie's Studio
527 W. Anaheim St.
Wilmington, CA 90744
Valentina Studio
1886 W. Adams Blvd.
Los Angeles, CA 90018
Queen's Fitness Studio
4409 S. Hoover St.
Los Angeles, CA 90037
Aby Fitness
307 E. 42nd Pl
Los Angeles, CA 90011
Energia y Nutricion
1303 W. Jefferson Blvd.
Los Angeles, CA 90007
Rumba Dance Studio
2425 N. Tustin Ave. #C
Santa Ana, CA 92705
Zumba Addiction
1401 Valinda Ave.
La Puente, CA 91744
Zumba Mania
17323 E. Valley Blvd.
La Puente, CA 91744